In-house expertise and specialization in each of our core services
has added value to each project in our diverse portfolio.
Transportation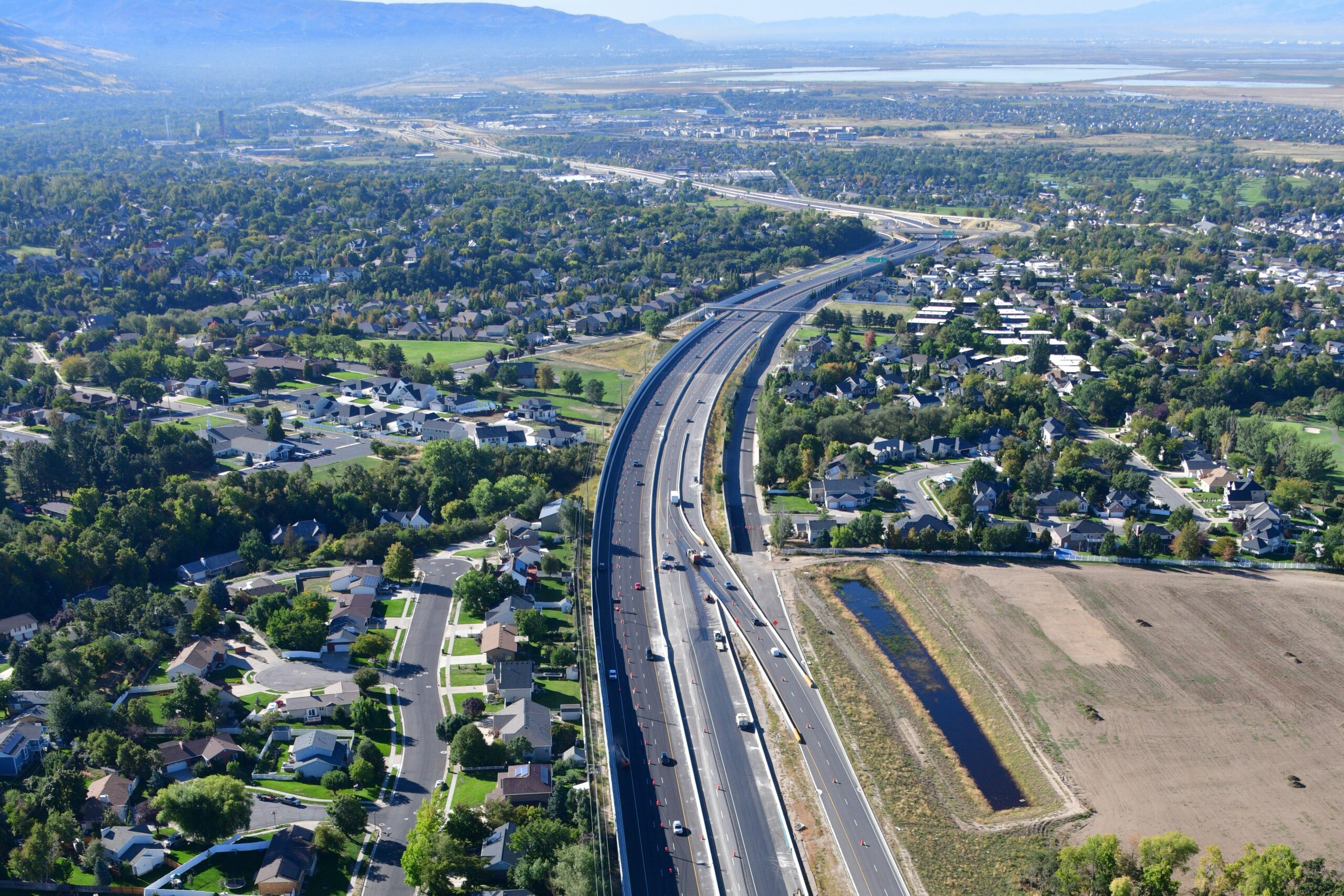 RLW has built hundreds of miles of new and rehabilitated roads through cities and challenging, remote terrain alike. We have in-house expertise and equipment for both asphalt and concrete paving, embankment and drainage construction.
RLW is a leader in partnering with the owners of the roads we build. Whether through alternate delivery methods such as design-build or CMGC or collaboration to solve challenges in the field, RLW works with owners to look for ways to improve durability and pavement quality without increasing cost.
With a dedicated staff of maintenance of traffic (MOT) professionals, RLW is organized and equipped to deliver roadway construction in high traffic urban corridors while lessening impacts on the community. We consistently reduce the owners' allowable lane closure time on every project we complete.
Our highway work has been recognized with national awards from Design-Build Institute of America, Roads & Bridges Magazine, and the American Association of State Highway and Transportation Officials.
Bridge construction has been RLW's core strength since the company was founded. We work with owners and stakeholders to identify the best bridge type for their budget and goals, accelerate construction timeframes, reduce closures during bridge construction, and incorporate aesthetics into budgets without increasing overall costs.
A pioneer in accelerated bridge construction (ABC) methods, RLW has reduced construction schedules and traffic disruptions through lateral slides, bridge launches, and self-propelled modular transporters (SPMTs), which can allow bridge replacements to be completed in a single, 24-hour closure.
We have continued to remain at the forefront of innovative design and construction methods, helping our clients achieve the following milestones:
Longest bridge in Colorado (RTD Skyway Bridge, North Metro Rail Line)
Longest two-span bridge ever moved by SPMTs in the western hemisphere (Sam White Bridge, I-15 CORE DB)
First use of slide-in bridge technology in Idaho (SH-55, North Fork Payette River Design-Build)
First use of SPMTs in Utah
First variable depth segmental box girder bridge in Montana (Two Medicine River Bridge)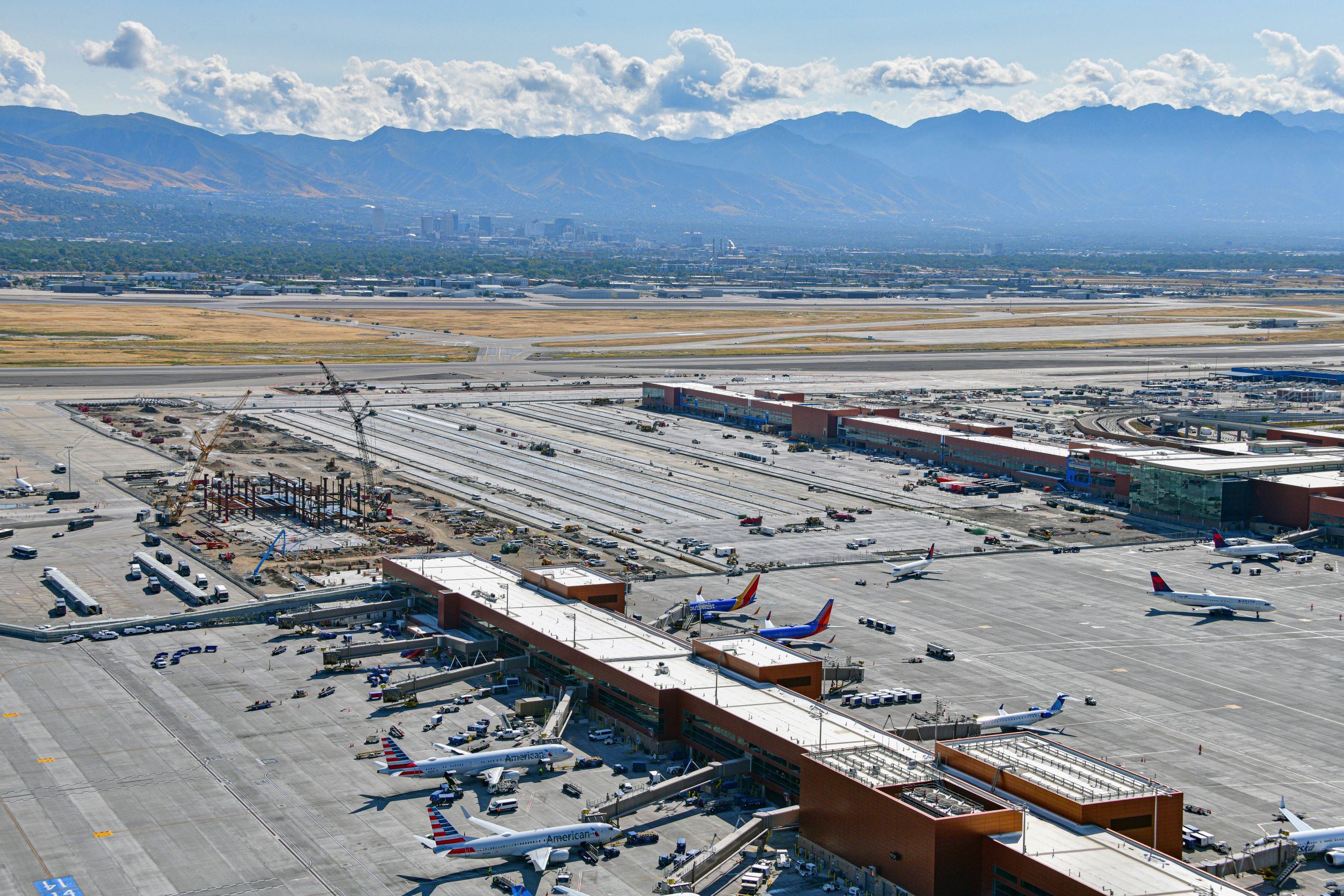 RLW improves various facilities that serve millions of air travelers each year.
RLW has supported major redevelopment programs at both large international airports and general aviation airports. We understand the complex scheduling, logistics planning, and project phasing required to avoid impacting the critical daily operations of an airport.
We have delivered award-winning projects at airports for piling and shoring for new terminals; concrete paving for runways, aprons, and taxi lanes; earthwork and drainage.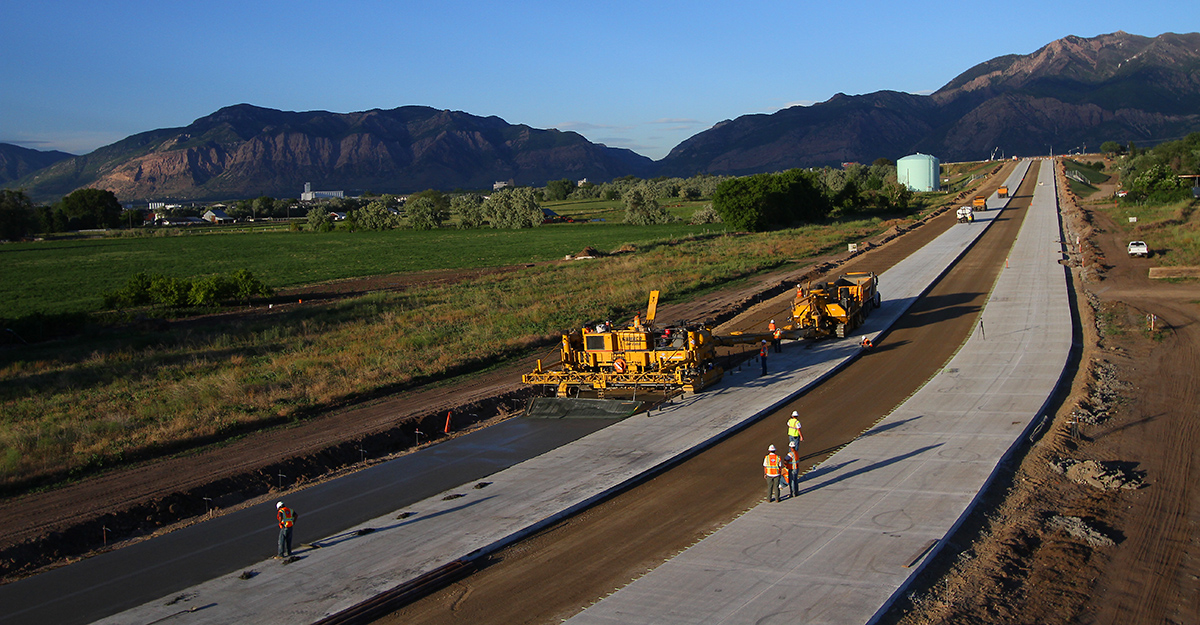 RLW is a leader in self-performed concrete paving, from heavily traveled urban corridors to remote highways. We source economical aggregate materials, set up mobile batch plants, and use industry best practices to enforce strict quality standards and increase production.
RLW employs experts in design and construction to develop site specific solutions for slopes, subgrades, and base courses that ultimately result in smooth, high quality pavement. We use machine-controlled paving machines and 3D models to improve the accuracy, efficiency of our pavement operations.
RLW has won numerous awards from the American Concrete Institute and the American Concrete Paving Association.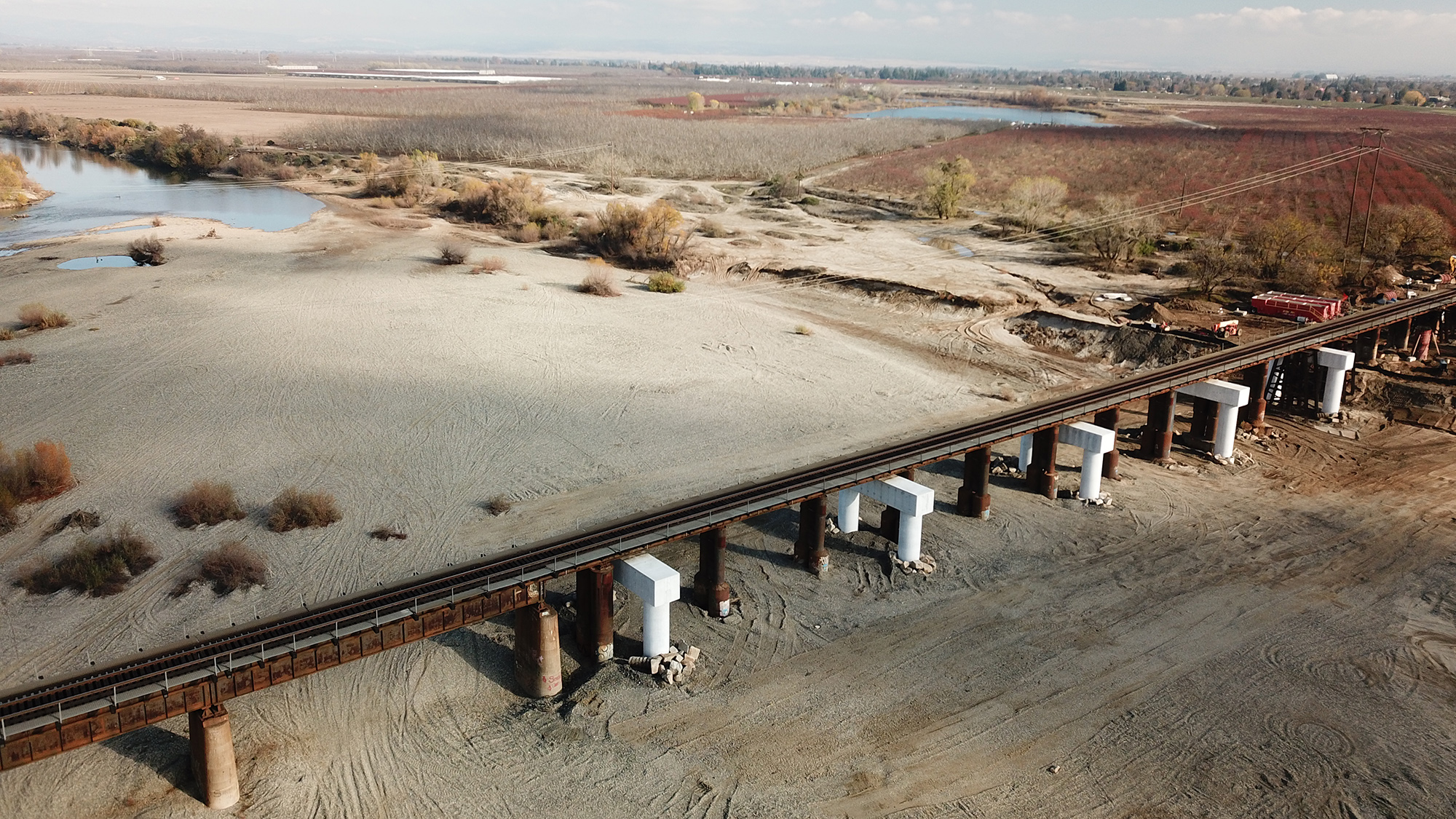 RLW delivers projects for heavy rail, light rail, and commuter rail networks, stations, rail yards and vehicle maintenance facilities, bridges, and grade separations. We partner with rail agencies to schedule and phase work to avoid impacts to the critical daily operations on the rails, and we are accustomed to working in the narrow footprints of tracks and the high traffic areas at stations.
RLW maintains a record of 100% on-time performance for track outages and shutdowns on its rail projects, and routinely performs tie-ins of new facilities without unscheduled disruptions. On each of the rail projects we complete, we have helped rail agencies maintain operations on their facilities during construction and begin revenue service on their new facilities as quickly as possible.
Commercial
Functional buildings, delivered on schedule and within budget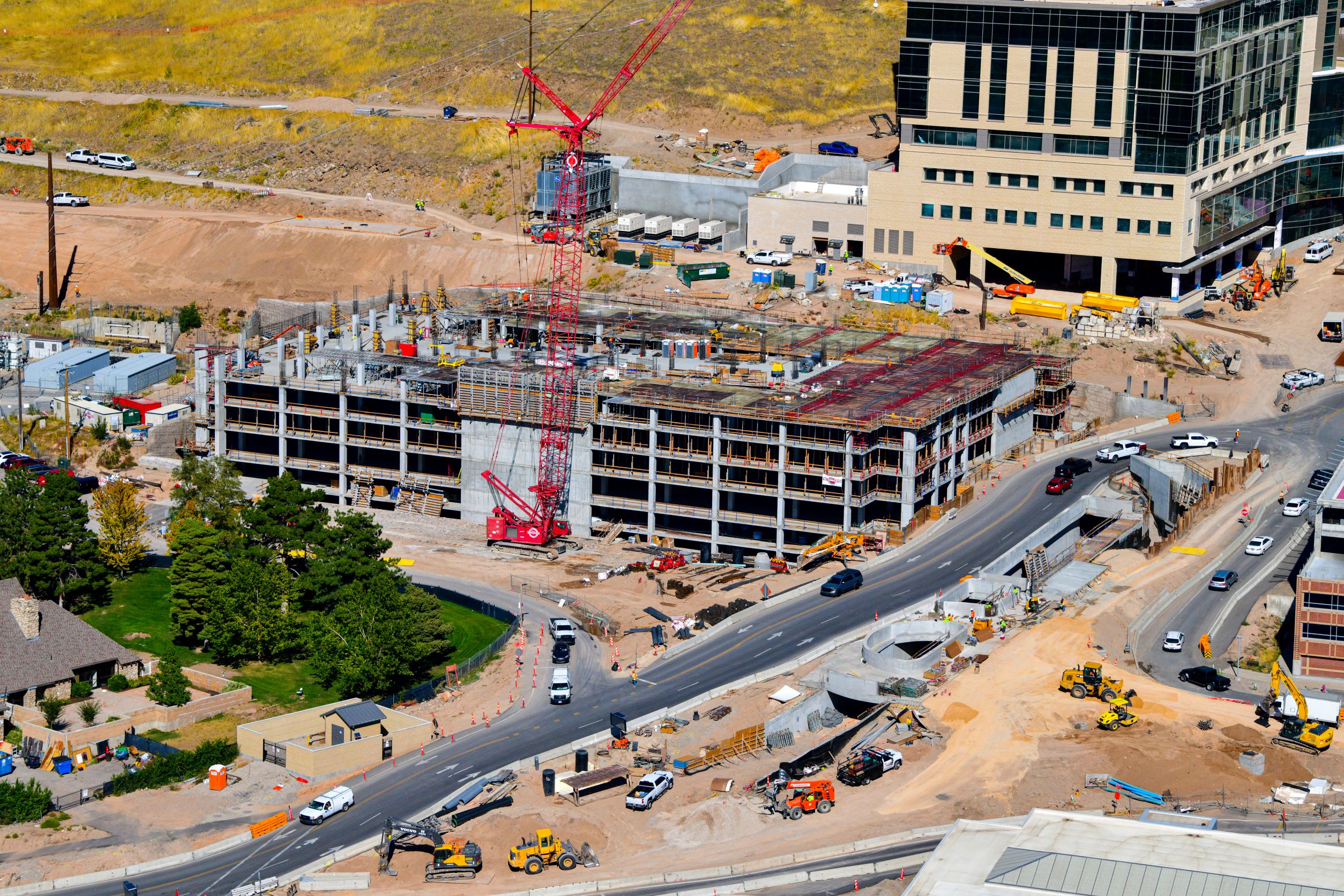 RLW builds attractive parking structures that reduce long-term maintenance costs, maximize available parking spaces, and offer simplified ingress and egress for building users.
RLW's in-house experts in the design and construction of parking structures have built a diverse portfolio of projects for universities, office and retail complexes, and municipal buildings, many of which required unconventional construction methods.
We understand the needs of these end users and recognize that construction projects at these locations often require demanding schedule constraints, restrictive work areas, and cost limitations.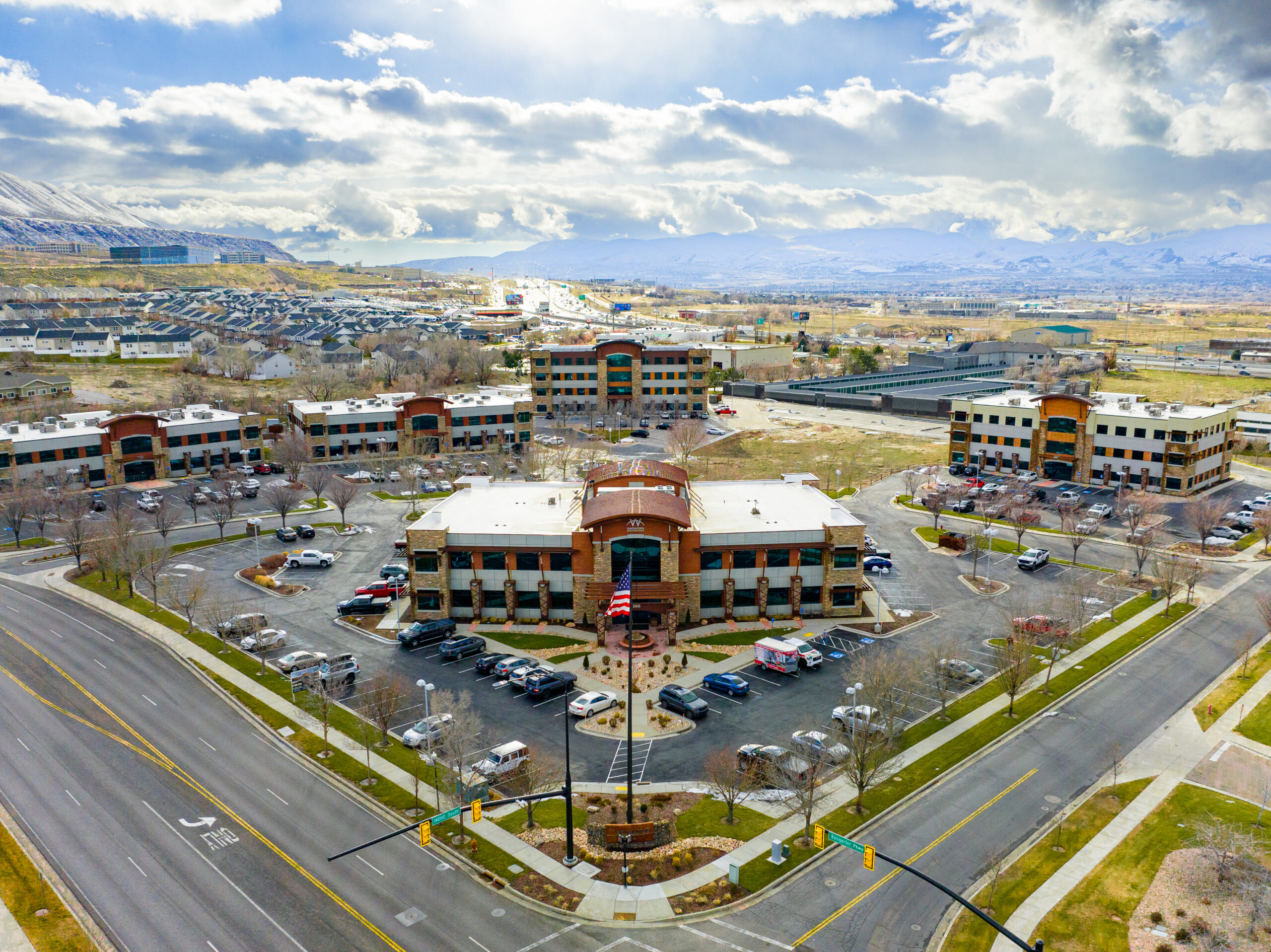 RLW has built new facilities, renovations, and building retrofits for Class A office space.
Through a collaborative preconstruction process, RLW explores all building types, components and construction methods to maximize the footprint and budget for office buildings.
From structural and mechanical systems analysis to strategic site location, RLW's experts elevate owner's programs to achieve their vision and deliver award-winning facilities.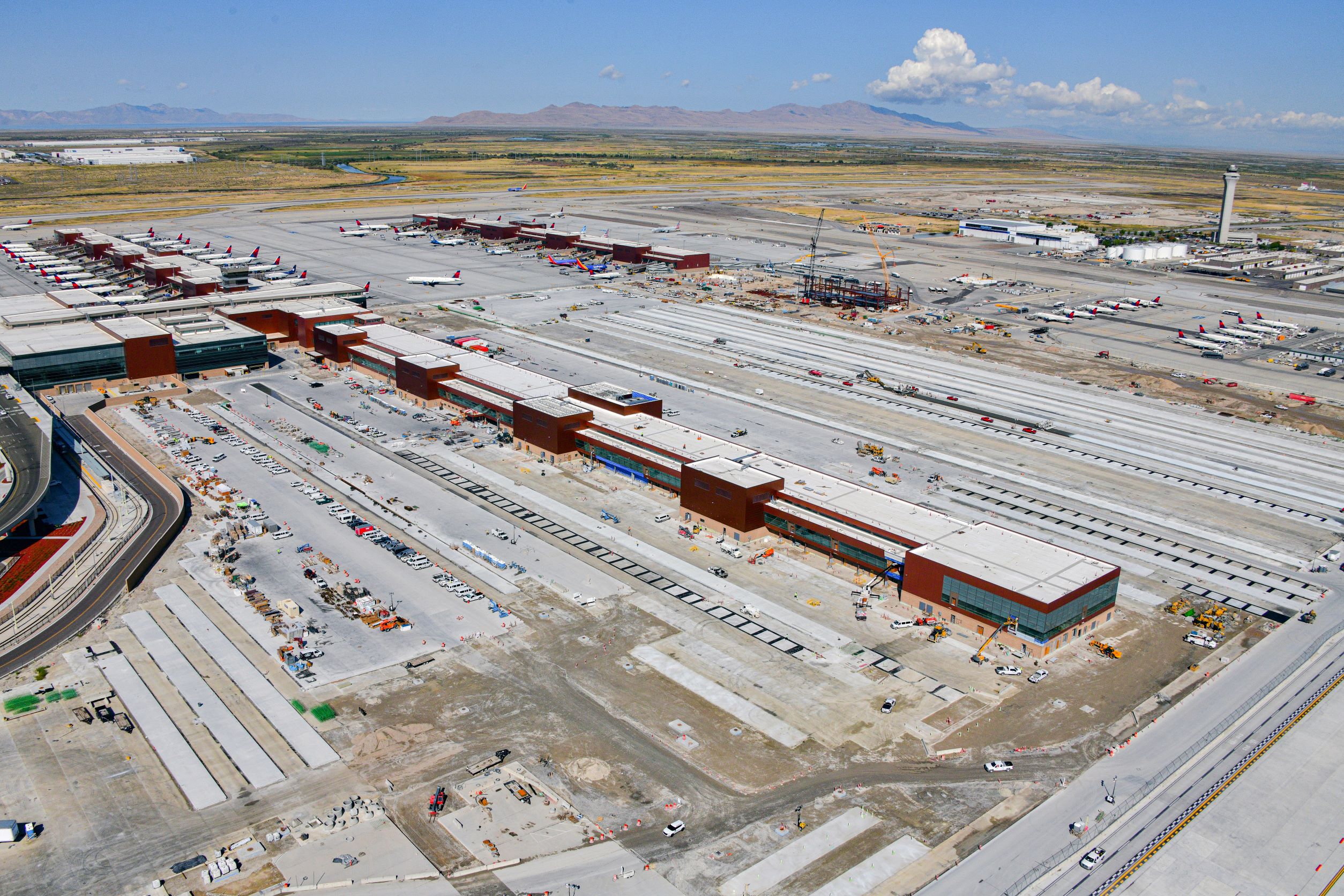 RLW improves a variety of facilities that serve millions of air travelers each year.
RLW has supported major redevelopment programs at both large international airports and general aviation airports. We understand the complex scheduling, logistics planning, and project phasing required to avoid impacting the critical daily operations of an airport.
We have delivered award-winning projects at airports for piling and shoring for new terminals; concrete paving for runways, aprons, and taxilanes, as well as earthwork and drainage.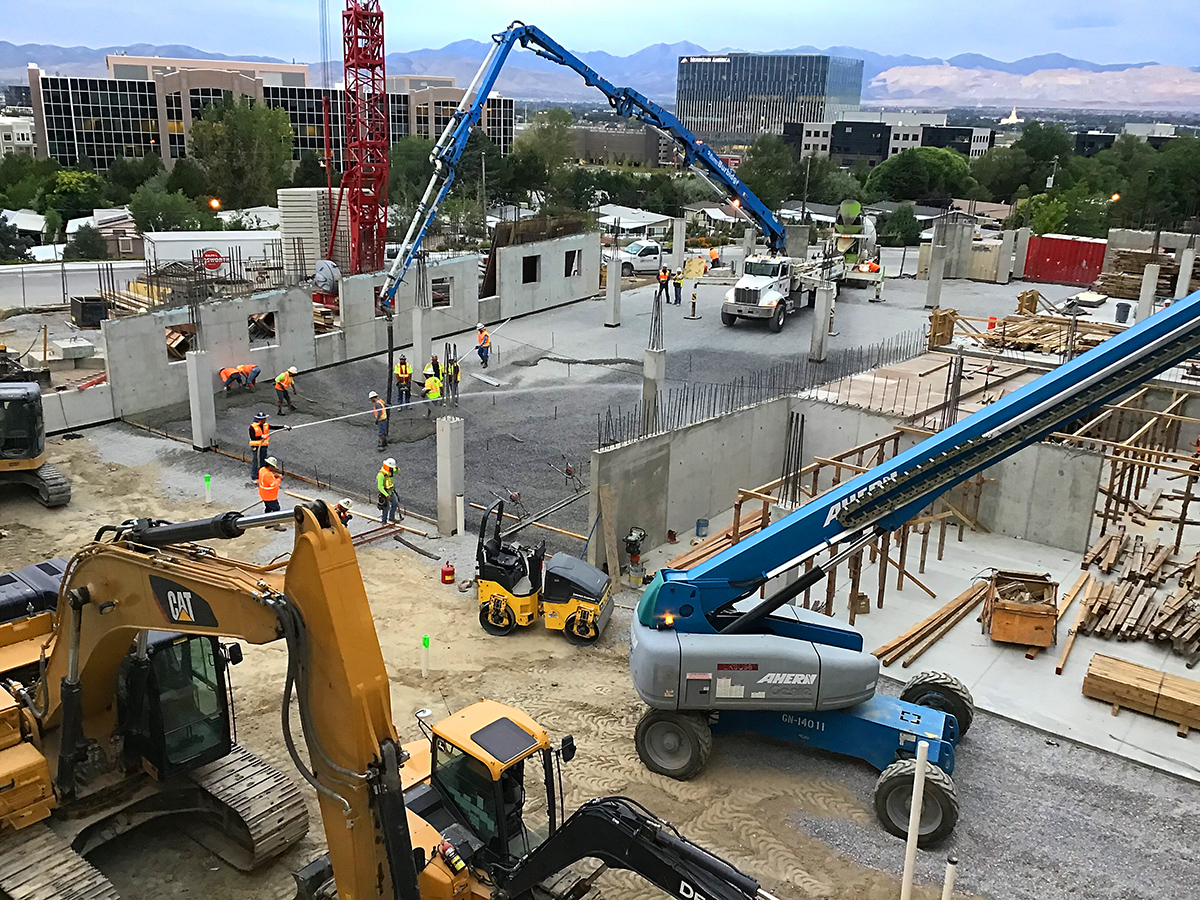 RLW has built its reputation as a structural concrete specialist on projects that require creativity, innovation, and problem solving.
As a supplier and self-performing builder of structural concrete, we can leverage cost and schedule savings by incorporating a concrete structural frame when it is in the best interest of the project.
We work with owners to make structural, durability, and aesthetic enhancements that fit within their budget.  By building the base structure efficiently, RLW can often reduce costs, allowing the project team to develop aesthetic concepts. We have helped numerous owners incorporate specialized panels, murals, colors, and reliefs into the design of their concrete building, while not exceeding their original budget.
Industrial
Comprehensive project management, turnkey solutions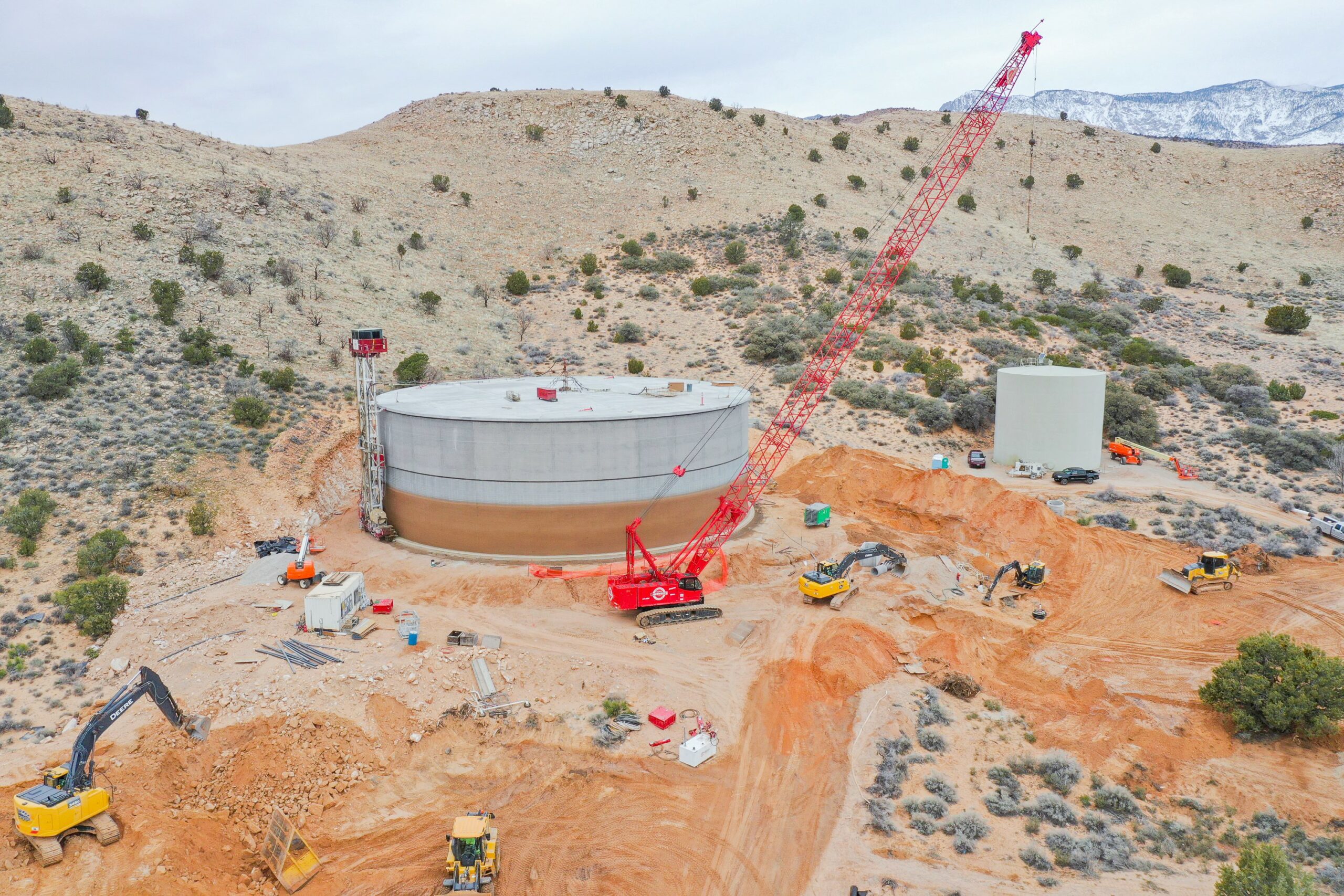 RLW has built high-quality water tanks ranging in size from 30,000 gallons to 5 million gallons. We take pride in the finished product, from the quality and elegant simplicity of the concrete finish to the intricacies of the structural erection.
Our expertise in the following areas helps us deliver durable structures that have proven to be sound long-term investments for facility owners: Concrete water-tight joints, concrete expansion and contraction properties, proper reinforcing, concrete curing processes, testing, and quality control.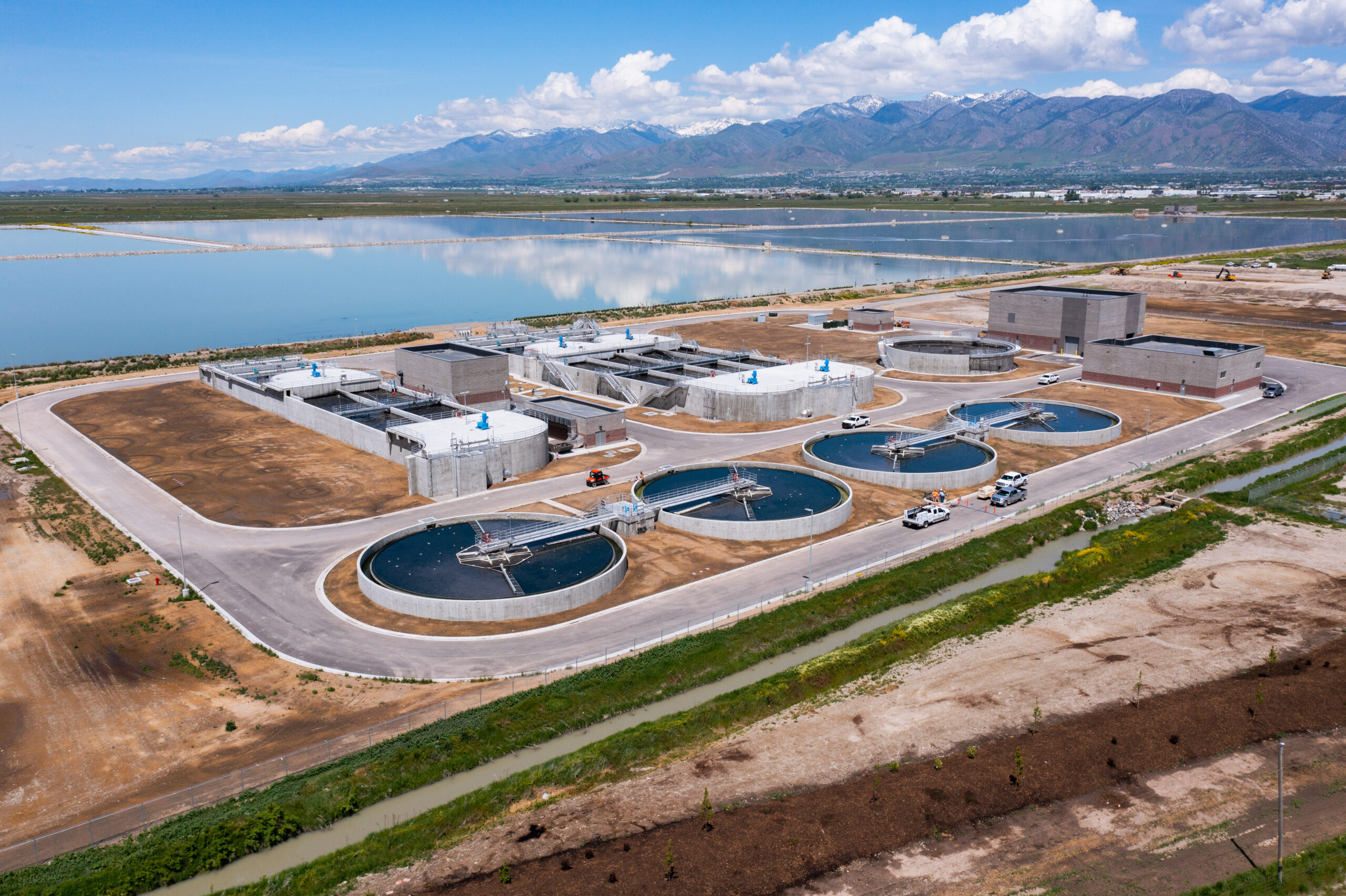 With more than 20 years of experience building water and wastewater treatment plants, RLW maintains an experienced workforce capable of self-performing all concrete demolition, construction of new and renovated/rehabilitated structural concrete, reinforcement, hoisting, excavation, shoring, and ground improvement. Equipped with these capabilities, RLW can serve as a general contractor offering turnkey building construction or a multi-disciplined subcontractor.
As a specialist in alternative delivery projects, RLW offers constructability reviews, value engineering, and 3D lift drawings for water and wastewater treatment plants.
Our crews are familiar with the environmental and public safety considerations of building water treatment plants, as well as the unique design requirements.
Geotechnical Solutions
Quality foundations for durable infrastructure.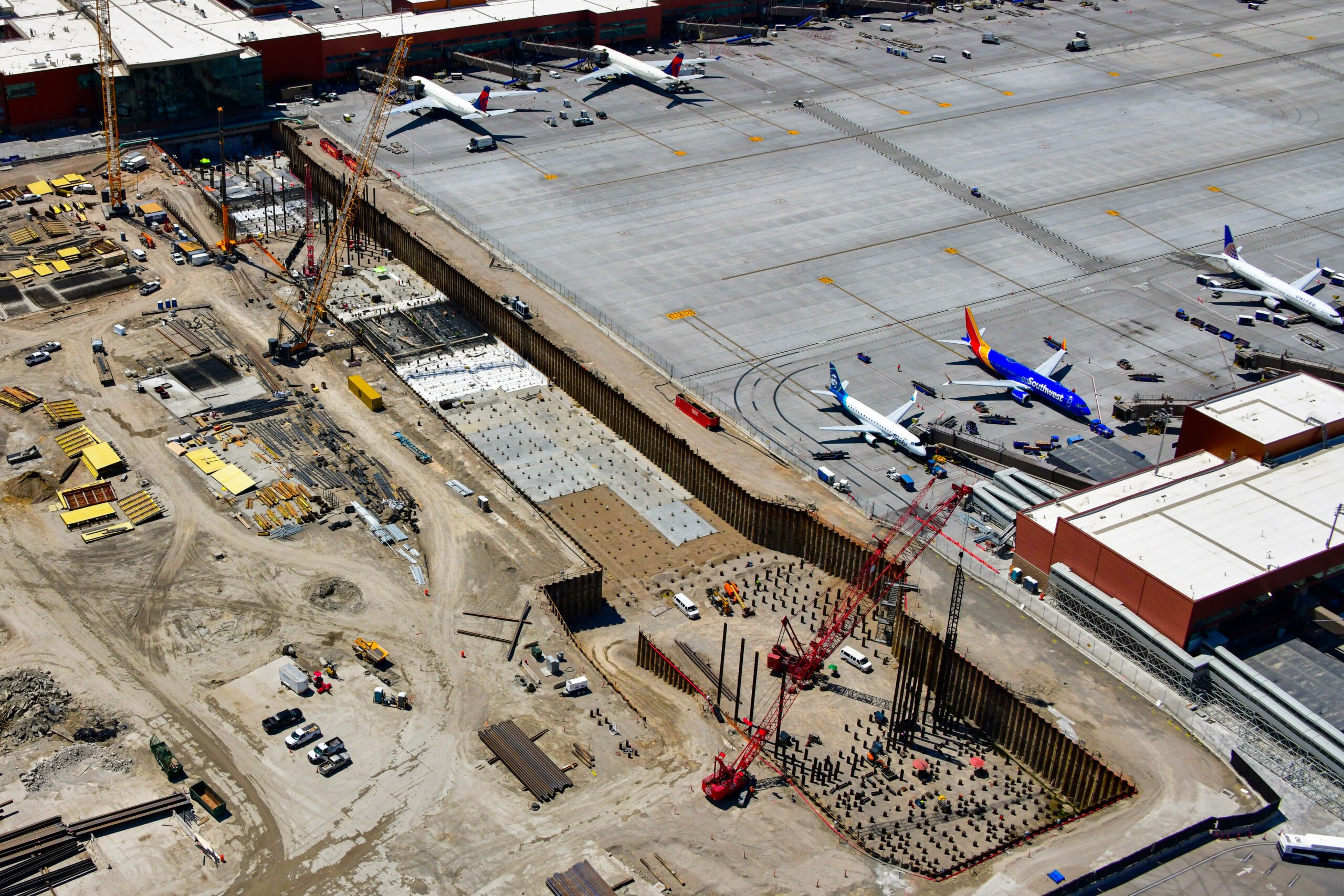 RLW's Deep Foundations Division offers experts in both design and construction, with experience working on bridges, airports, and commercial buildings. Our approach to identifying and developing the deep foundation solutions with the best value to the project begins with a review of the concept goal, soils and required stabilization, geometry of the site, unique site conditions, and any underground utility impacts. After analysis of these factors, we present final design options that provide the greatest value to the project.
RLW offers the ability to perform the following services using in-house crews and equipment, allowing us to control the costs and schedule of the work:
Auger cast piles
Concentric drilling
Drilled shafts
Driven pile
Sheet pile walls
Soil nail walls
Soldier pile and lagging walls
Shotcrete
Anchor bolt installation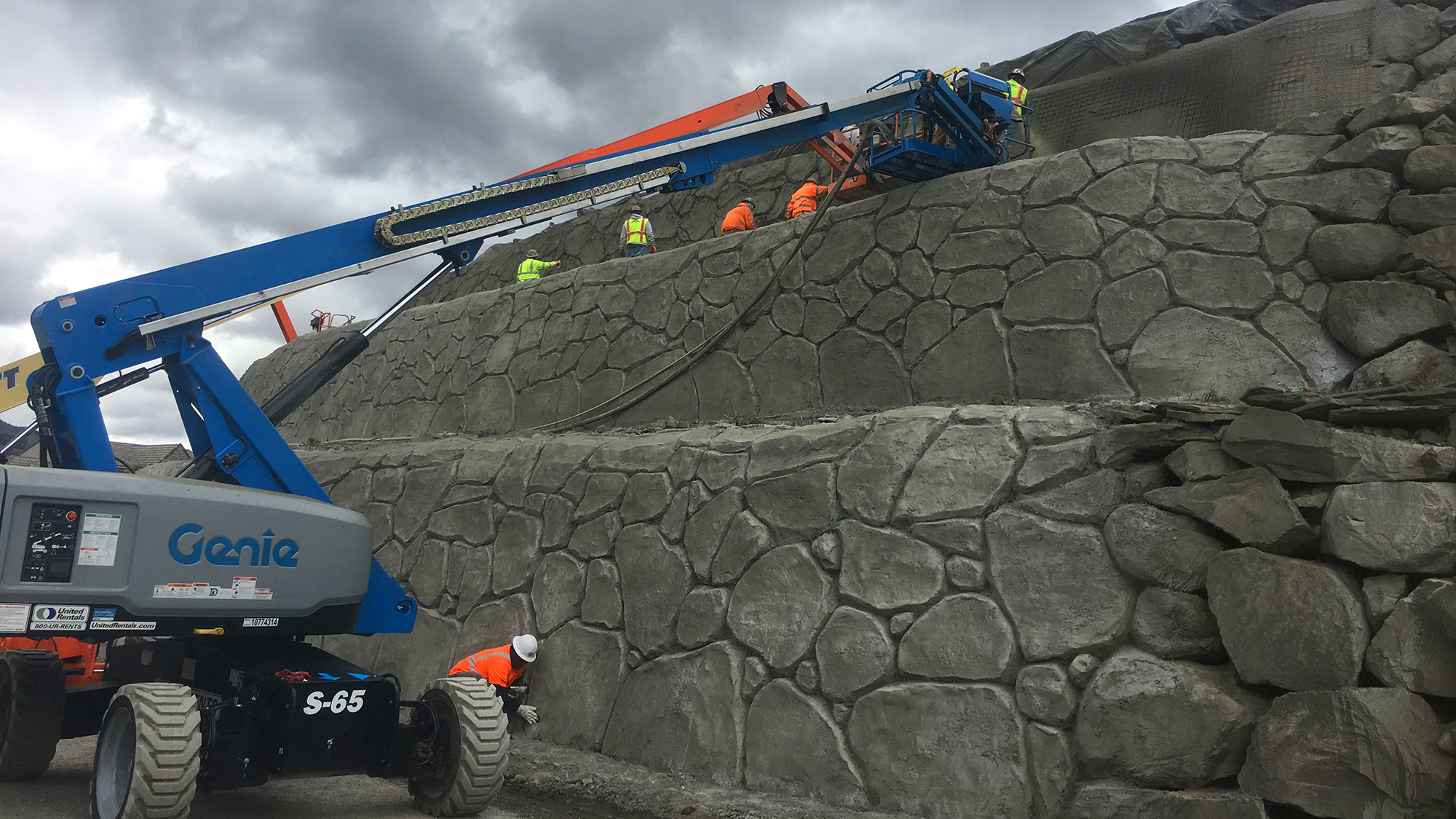 RLW has more than 30 years of experience in shoring and earth retention for buildings, roads, and other infrastructure. We employ getotechnical specialists and professional engineers to design earth retention systems. These in-house engineering capabilities allow us to perform value engineering on every earth retention project we complete, regardless of delivery method, saving our clients both time and money.
Our expertise in earth retention projects helps us avoid utility risk, minimize noise and vibration at sites with high public visibility, work in areas with steep slopes, and enhance structural capacity and resiliency for seismic requirements.
A core strength of the company is performing this work on active sites with limited work zones and staging areas, such as airports, office complexes, and university campuses.
Innovative Contracting
We thrive in a design environment.
Unlike projects bid in a traditional manner, innovative contracting projects are designed through a collaborative effort between the designer and contractor. While many heavy civil contracting firms were started by constructors, RLW's history of innovation dates back to the company's founding by an engineer in 1975. With design coordinators, 3D modelers, piling and shoring designers, and licensed professional engineers on staff, RLW is organized to improve the design process.
Known for our partnering efforts with the design team, accurate estimating and scheduling, and our processes for identifying and mitigating risks, we have developed a reputation for maximizing value during the CMGC preconstruction process.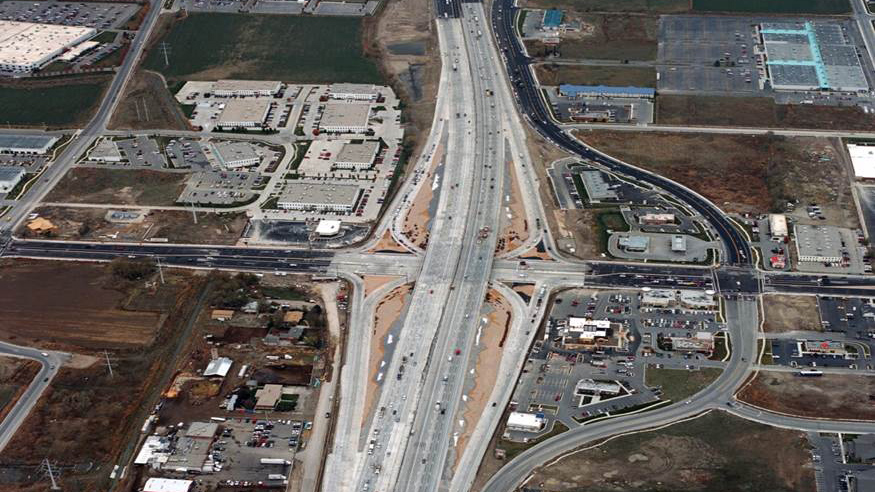 Engineering capabilities and a drive for collaborative design of bridges, roads, buildings, and rail projects have made RLW a regional leader in design-build. Through the delivery of more than 30 design-build projects in the last 20 years, RLW has effectively used the delivery method to reduce project costs by millions of dollars, reduce construction impacts to the public, and enhance the life cycle of their facilities. RLW has helped agencies like Caltrans District 03, Idaho Transportation Department, and FHWA's Western Federal Lands Division complete their first design-build projects. RLW routinely provides design services for nearly all of its piling and shoring projects, working collaboratively with owners to identify the best solutions for their projects.
RLW is helping the Utah Department of Transportation in the delivery of its first progressive design-build project, US-89, Farmington to I-84. This delivery method allows greater collaboration in the development of a maximum price for the work.